Features:
- Young and bouncy butt with inviting vagina and anus holes to plunge into.
- Made from real-feel TPR material for authentic, explosive thrills.
- If you are into a girlish, tender body, this butt is a real treat.
- Full-sized for fun, petite for easy store.
Description:
Your eyes glue on the innocent-looking girl as she walked into your room. She looks so pure yet so "dirty" at the same time- the perfect combination. She coyly raised her skirt, her fingers hooking into the waist of her knickers, and she slowly pulled them down, letting them slide down her legs and pool at her feet. Spreading her legs invitingly, she's always willing when it comes to pleasing her man- even though it's her first time. You can't help but ramming into her love hole and pull back out the entire length of your cock and slamming it back into her again and again. She rocked with you, repeating your name brokenly with every gasping breath until speech fell away from her as she shuddered and cried out, her body convulsing and taking you deeper...
Specification:
Product size: 9.6 x 9 x 5.9 inches
Weight: 7.9lb
Material: TPE

Package included:
1 x realistic buttock

Customer Reviews
09/30/2021
Daunte

United States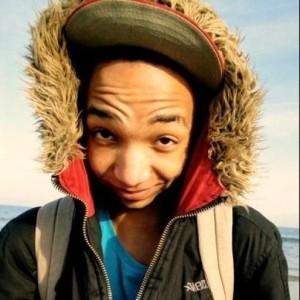 J
09/14/2021
J

United States
I recommend this product
Love the idea but—
To start, my ordering experience was pleasant and I got it in rapid fashion. The product itself is awesome and feels fantastic. My complaint is that it's already getting small tears near the orifices and the creases of the legs. I'm incredibly gentle with it and clean and store it properly. And after a few days, these grey pieces of residue appear all over the surface and they are borderline impossible to wipe off without picking at it and possibly causing more damage to the product. I'm beginning to see why this was $30 off the original price. Really is amazing but the craftsmanship is lacking and I'm afraid I'm going to have to buy another one soon. I'm a little disappointed but hopefully there's something that can be done done.
06/19/2021
Jon d.

United States
I recommend this product
Great toy
This thing is awesome
02/19/2021
Bernier

United States
I recommend this product
great gift for the bachelor
I like this butt very much , it has vagina and ass hole .these two hole is soft and stimulate your g spot while you insert your pennis into it .
01/28/2021
Robert G.

United States
Affordably Cheap, Great Quality, and Highly Realistic
This is as affordable and Realistic as it gets next to the high end luxary models. I'm highly impressed with the quality. Would definetly would recommend
01/20/2021
Bert

United States
I recommend this product
Just the right size not to small and not to large.
Good weight keeps butt in place when in use. Super soft and easy to clean. Can be used alone or with a significant other. Fun toy all around. Can't go wrong with this if you're looking for something to really grab a hold of while using.
内容3
内容4