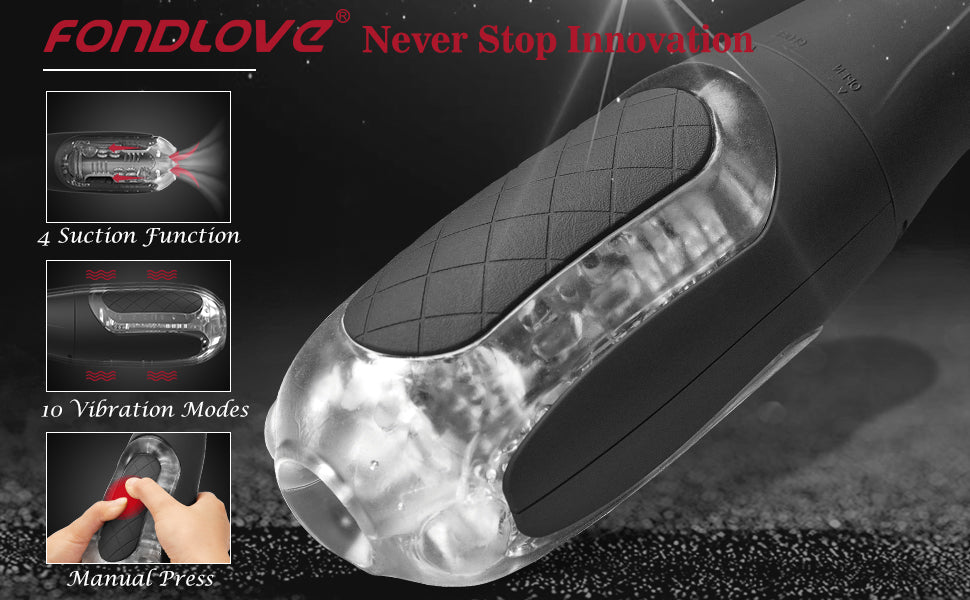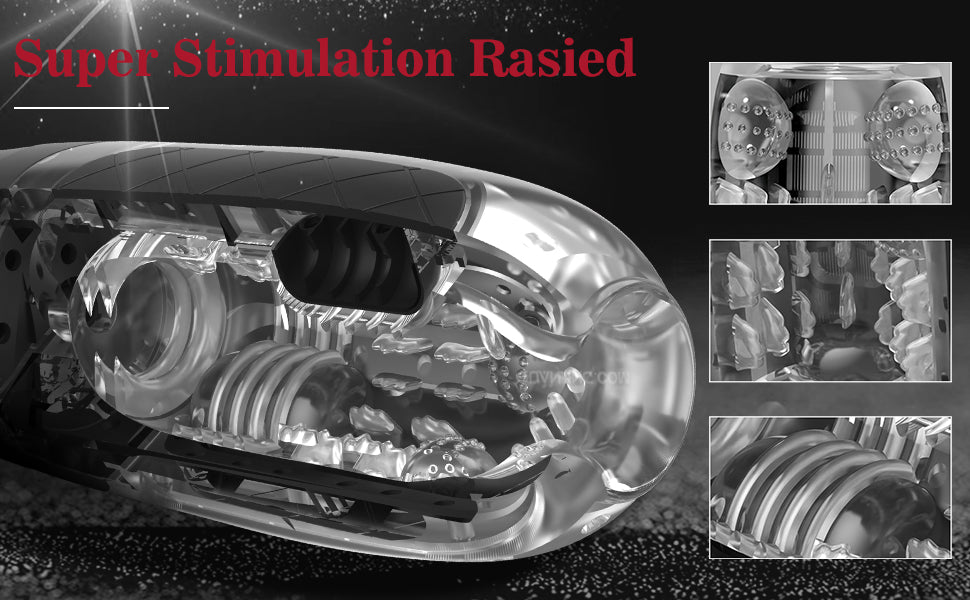 A brand new masturbator not to be missed
When you have applied the lubricant and are ready to start this adventure, take a deep breath!
You can see yourself slowly inserting through the crystal silicone, while feeling the raised ridges, balls and strips passing by, massaging your glans or pen*s.
When you turn on the vibration mode, you can feel the different vibration positions and waves of the two motors, and you want to groan uncontrollably.
Press the suction button, which makes your brain go blank! The pen*s is constantly being squeezed and suction, as if a real female mouth is sucking your pen*s, out of control! Orga m soon!
    4 vacuum sucking and clamping modes
    10 powerful vibration modes
    Flip masturbator for cleaning
    One key deflate button
    Flexible to support average size and slightly larger size


How to clean


Customer Reviews
06/12/2021
Anonymous

United States
I recommend this product
Use of product
It was pretty good. the instruction manual could have been a little better. I think some of these masturbaters like this one and one I got from Sohimi aren't taking in to iinto account that there's large people here in the United States like I'm 6 ft 2 if I use my penis pumps then I can go from having a 6 inch penis to almost eight penis and these openings are only 5 inches deep.
05/21/2021
Anonymous

United States
I recommend this product
Best ever for me
Best one I have used. The suction is awesome. And with the different vibration settings the best orgasms. Suck you out as you cum.
05/05/2021
Rob H.

Australia
I recommend this product
Whoa!! What a sucker!!!
I've been trying this out for a few weeks and I must say it it is certainly one of the best toys out there. First off all it has some weight to it and it is real solid and the suction power is super strong. I think honestly it might be too powerful for some user, but it was perfect for me. This device has multiple modes to get you where you need to me, It has 4 powerful Turbo Suction and 10 Vibrating modes that will have you getting to that point of no return. One of the best things is the easy cleanup if you are wanting to umm finish inside. I haven't used the attached headphone jack where you will have some added audio encouragement. Highly recommend.
04/27/2021
Jake

China
I recommend this product
Better than expected
First off, wow this thing sucks, in a good way. The suction motor is more powerful than I anticipated it to be, you really should take advantage of the release valve. The silicone sides are good design since it allows the sides to expand and contract. The vibration is also very powerful. The inside is very supple and squishy, with a similar texture to those sticky hand toys that you fling against walls, except it's not sticky. It's a little bit large, but in a way that makes it easier to grasp. It's easy to separate and wash the inside under a warm soapy faucet. Overall a great product I'd recommend.
04/27/2021
Tim

United States
I recommend this product
Can't recommend it enough!
So my husband tried this toy. He's used some of the "female looking" ones when he's been away on business trips but he said this one by far out did them. The suction is strong! And the vibrations were very powerful! The fact that it opens for super easy clean up makes it by far one of the best so you know you have a thoroughly cleaned item before putting it away. He HIGHLY recommends this toy!! FONDLOVE has never failed us and we've tried a bunch of products from them. Their packaging is super discreet and their customer service is wonderful!!
04/24/2021
Julio

United States
I can't I haven't tried it yet.
I haven't bought it yet. But i'am excited to try it.
内容3
内容4