Description:

Advantage -- The penis enlargement pump uses vacuum physics to help erection, promote blood circulation, enhance the ability of the penis to withstand stimulation, and help you prolong the ejaculation time to make your partner feel satisfied.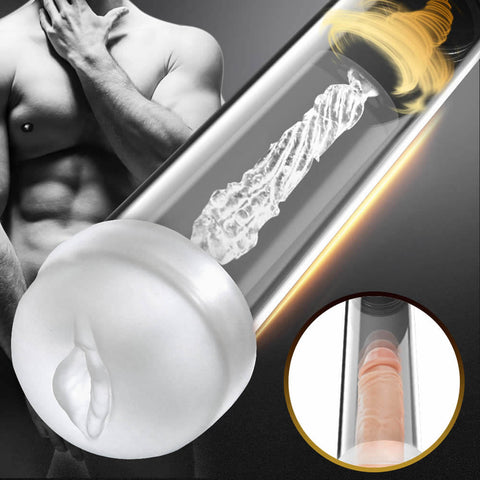 Visible Realistic 3D Textured-- The sleeve that comes with masturbator cup makes your dick look way bigger than it actually is getting. Watch every satisfying moment through the compact clear inner texture. Realistic 3D textured and ribbed tunnels mimic real female vagina, thrust into the tight-yet-stretchy opening to experience realistic sexual orgasm.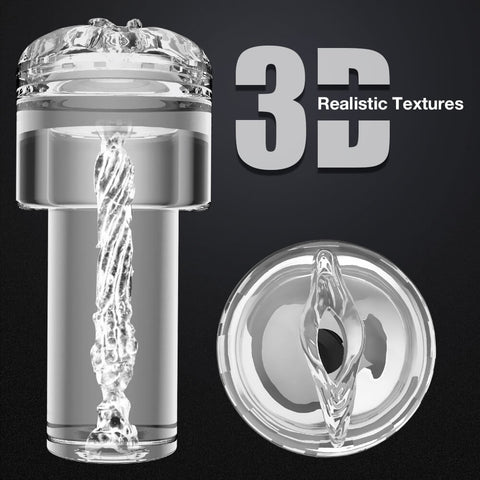 3 Sucking Modes -- This unique masturbator cup designed with 3 classic sucking modes and speeds, gives you a variety of deep throat sucking and grab unlimited pleasure, enjoy masturbation and bonkers releasing climax on you. This sex toy also can help improve your erections and boost your sexual stamina while offering a deep stroking pleasure!?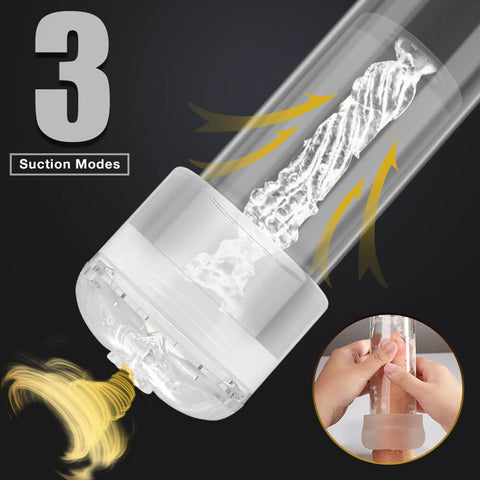 2 in 1 Sex Toy -- Fondlove male masturbator is not just any toy, that not only uses for men masturbation toy for dildo massage, but also for a penis pump exerciser for male enhancement. The pump can get you rock hard within a minute and It ensures the most intense stimulation.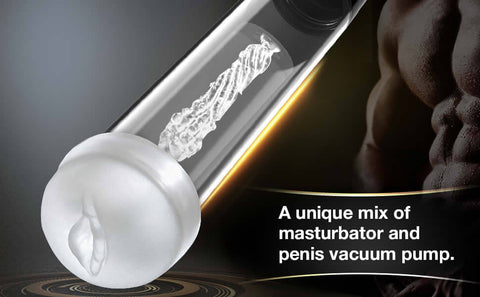 Waterproof -- The sleeve is waterproof, you can put it directly under the faucet to clean, but please note that the main unit is not waterproof.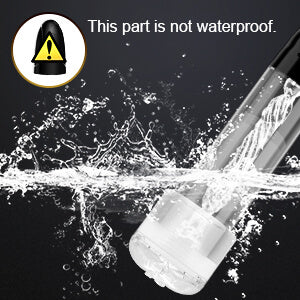 How to clean -- To clean up the pump stroker, just simply pull out the silicone sleeve and take out to wash with lukewarm water and mild soap.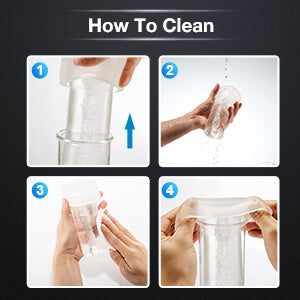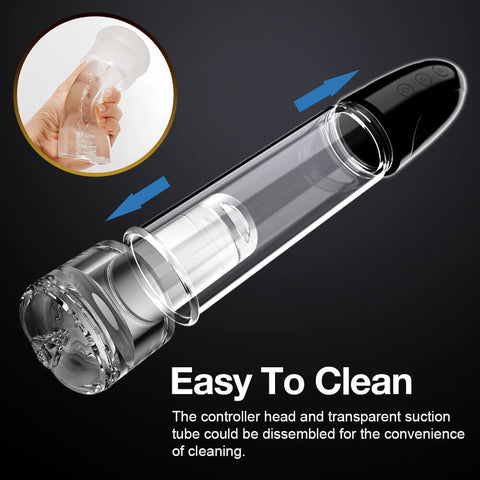 Discreet Packaging -- We value the privacy of our clients. This electric masturbator is shipped expressly and confidentially without any trace of suspicious tags/words. Amazon's professional delivery also gives you logistics security.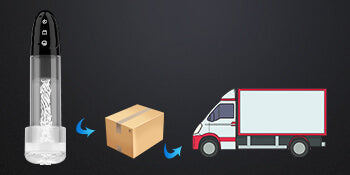 Customer Reviews
04/01/2021
Marc

United States
I recommend this product
Amazing Product
I have been using for a couple of weeks. I use it for less than 10 min per use. I am not sure if the size has changed or not, but after using it, my wife loved it
01/12/2021
clarkscott

Singapore
I recommend this product
get your attention
I have tried a few pumps and this is the best I have ever tried! I was worried that the suction would not be powerful enough but I was wrong. This little bad boy is awesome! Strong suction, great quality .!The silicone ring at the base is very soft and flexible, which makes it very comfortable to use. I give this toy a two thumbs up and 5 star rating! I am looking forward to more Lovetoy products because I am never disappointed!
12/23/2020
Wallace

China
I recommend this product
Enjoy it
Very good product, no difference from the description, the package is very private, it feels really bigger after using it, very satisfied
Superior!!!!!!
I have bought 3-4 different pumps over a 10 yr span and this one for sure outperformed all others. Great quality and the entry sleeve is nice and snug to keep and maintain pressure and I mean it keeps pressure.. I would say no more than five minutes on this bad boy and I'm pumped to the max and ready to go... Great job guys...
Nice training pump
I got this pump recently, it is in daily use. I'm mainly using it for training purposes and it perfectly fulfills what it promises. The suction is adjustable in wide range (obviously, please, stop and go back upon pain). The buttons are in okay position (it only would be more comfortable if they were on the side), relatively easily accessible. Naturally, the "lense-effect" is gimmick, but the sleeve itself feels great. I really can recommend for anyone who wants to train with it. (And I think it would help with ED as well, however be warned, that the ring you get with the device is super-tight, I'm not a "big guy", around true average with a little less girth at the base than usual and it is uncomfortably tight for me). All in all: buy decent rings for yourself and you will enjoy this device very much. Advanced level: play with the suction, lower it a little bit and you can use it as a flashlight-stroker as well.
内容3
内容4