ABOUT FONDLOVE
Life is short, but sex is long. Sex is simple, but complicated as well. We realize the importance of sex in life, and we do have the knowledge of sexology. We aim to resolve your sexuality and satisfy your sexual fantasy. Your needs are our subject. Your sexual joy is the motivation of our research and development. Therefore, we establish this online shopping platform
Fondlove is a brand of adult toys. We have professional experts who specialize in product design. And we always focus on research of sexual health. In the development process of over 10 years, our team continues to grow and expand and now, we're one of the most popular brands among adult toys.
At Fondlove, you can find all kinds of adult toys for man, woman and couple, including vibrators, dildos, male masturbators, anal toys, cock rings, lubricants, sex dolls, anal beads, butt plugs, penis pump & extensions, sexy lingerie etc. We provide adult toys with different sexual functions and different sexual pleasures. Whether you're beginners or advanced players, you'll get suitable toys for yourself or your lover 
Bestvibe believes people should enjoy sexual life, no matter who you are and where you are from, since everyone has the need of sex. In particular, we know that different sex demanders have different sexual interest contact, and different regional ethnic groups have different sexual interests. That's why we devote most of energies to do products researching. We aim to satisfy every customer's desire for sex.
FONDLOVE'S 3D
 

PUSSY ASS WITH VAGINA AND TIGHT ANAL BUTT MASTURBATOR SEX DOLL

I have to say this product is very sexy and in the right state of mind can provide an incredible masturbation session. Even my wife got off watching me use it. The doll offers perfect waist and hip ratio with a two hole design. Each hole has a ribbed channel that feels incredible. The doll is made out of TPE and can be cleaned and cared for to last a long time. Being that it is TPE, the feel is ultra realistic but does require proper cleaning and drying to prevent bacteria for growing inside.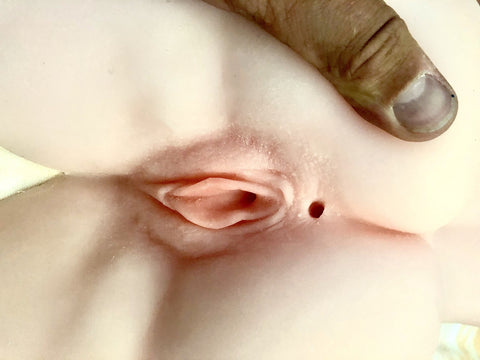 SPECIFICATIONS
Material: TPE
Gender: Male
Holes: 2
Smell: Odorless
Size:8.3*11.8*4.1 in
Weight: 5.9pounds
Color: Nude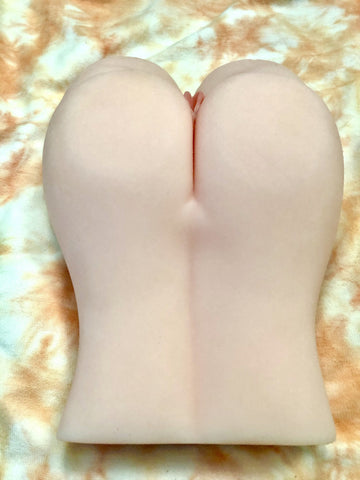 EXPERIENCE
Right out of the box I instantly knew that this doll was going to be fun to test out. I loved how the doll had a flat bottom side to lay on the floor or bed with no worries of it moving around. I am a very visual man and need to be in an extremely horny mood to masturbate without looking at my wife playing, porn, or another form of erotic images. The doll on its own may be able to cut it if I was totally in need of a release. In this case my wife was my little pornstar and put on a little show for me as I tested out this doll. Each hole is extremely small, but stretches to fit any sized member, so a lot of lube is needed to enjoy and avoid any tearing. Once I lived up and worked my way up to a full on erection, I slid my penis inside and pretended I was enjoying a hot threesome as my wife used some of her favorite toys and got off herself. I'm not sure if it was how good the doll felt or how sexy my wife was being but I'm sure it was the combination of both, but needless to say I was doing some heavy kegel training to not blow my load too soon ( I wanted to enjoy the unbelievably hot show my wife was putting on). The sensation became to hard to hold off for any longer and I blew my load inside the doll as if it was the real thing. Let me tell you the experience was quite similar to the actual act, especially when my wife was right there showing off and letting me taste her.
Overall this product is great. Whether it's the quality, appearance, price…they are all excellent and would recommend purchasing.