Absolutely amazing vibrating dildo!
This toy is absolutely amazing! It came in an fancy box and was packaged very nicely.
The box the toy came in was packed very well and I'll definitely use this to store Mr. Right. The dildo itself has a very natural-looking coloration. The material the toy is made of is silicone which is very soft and easy to clean.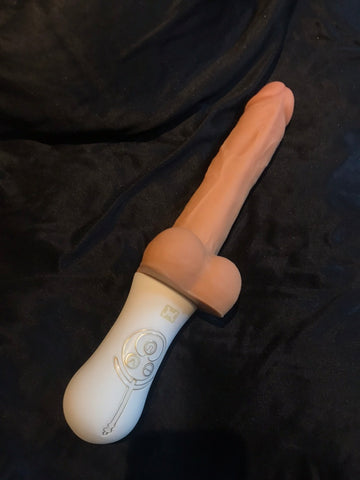 It's very aesthetically nice--the wand at the bottom is super smooth and easy to grip. This toy is rechargable magnetically which is very convenient. The cord it comes with plugs into any USB outlet so you can easily use an adapter to charge it on a wall outlet, in the car, on your computer, or just off of a portable charge dock. There's 3 buttons, one too power it on and off, one to control the vibration settings, and one to control the telescopic modes.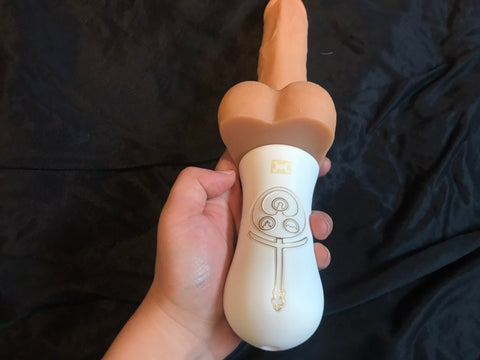 I like that you have to hold in the button to turn it on so that it doesn't activate randomly in your drawer if it's jostled or something like that. this toy is very user friendly, the buttons are easy to use while playing, it's squishy yet firm to simulate the real thing . I found the telescopic modes to be very pleasurable. Using it was very enjoyable.
The vibration is quite strong and definitely noticeable while you're using it, something I've had an issue with using other vibrating dildos in the past, and the thrusting options are lovely and don't feel at all robotic. If I had any qualms at all with them I'd say that I wish there was a faster option than is present--there are several thrust patterns available, though, so that's probably just me being super picky. For the price point I'm super satisfied with the product and would definitely recommend it

Overall this toy is amazing! I love all the settings and the material. I highly recommend this to everyone!